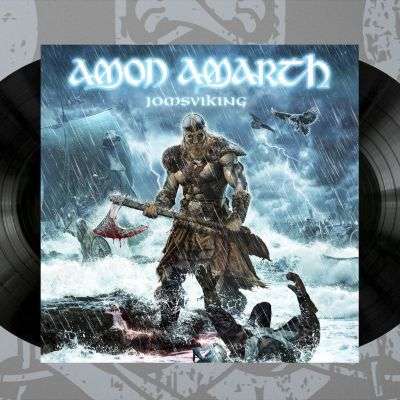 Amon Amarth - 'Jomsviking' 2LP
2LP Track Listing:
SIDE A 01. First Kill 02. Wanderer 03. On a Sea of Blood
SIDE B 04. One Against All 05. Raise Your Horns 06. The Way of Vikings
SIDE C 07. At Dawn's First Light 08. One Thousand Burning Arrows 09. Vengeance Is My Name
SIDE D 10. A Dream That Cannot Be (featuring Doro Pesch) 11. Back on Northern Shores
Vinyl Features: + Gatefold Double LP + Black Vinyl + Viking Boat Pop-Up + 2 Full-Color, Double-Sided Inserts + Bonus Track "Vengeance Is My Name"