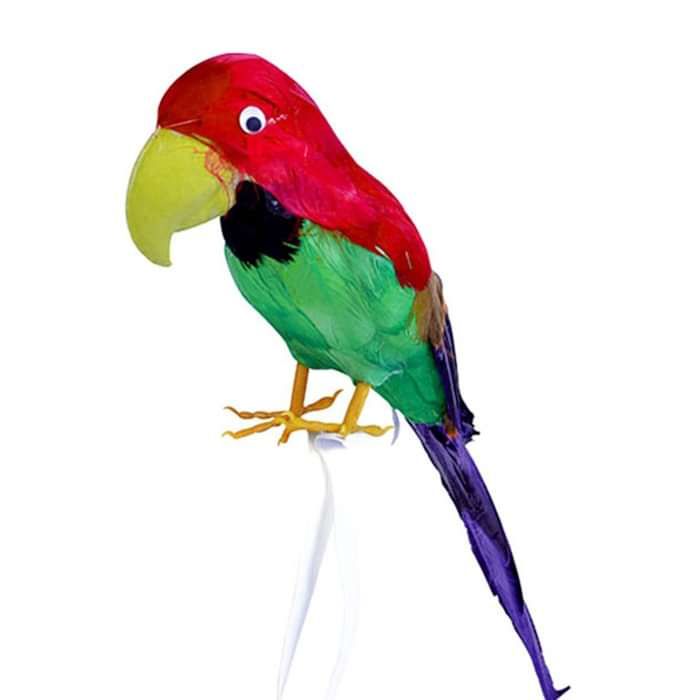 Devin Townsend - Parrot
Who's a pretty boy then ? !...
This large and colourful Feathered Parrot makes an ideal companion for a Pirate, just don't expect him to be chatty on demand ! ! This pretty parrot prop is covered with bright and colourful feathering and the elastic straps attached to his feet can be simply tied to your shoulder to keep him upright.
Approx length 42 cm.