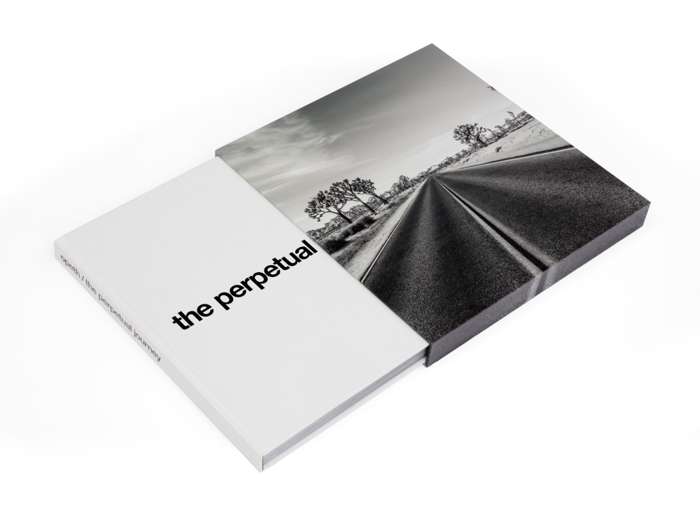 Opeth - The Perpetual Journey Photo Book (Ltd Edition Version)
This limited deluxe edition of Opeth's book The Perpetual Journey is a 192 page, hardbound book printed on 180g wood free paper with a gloss finish. Exclusive to the Limited edition: A selection of quality photo prints of each band member, plus a hand-numbered certificate signed by Mikael, Fredrik, Mendez, Axe and Joakim. Additionally, the book comes in a hard case with the Opeth logo and book title printed on in foil.
The Perpetual Journey' is a high quality coffee table-style hardbound book containing rare and exclusive photos taken by photographer and close friend of the band Therés Stephansdotter Björk at various locations and shows around the world.
You'll get a rare glimpse of life on the road with Opeth through a ton of backstage and tour bus photos and of course a lot of pictures of the band playing live at some of Europe's and America's finest and iconic venues. All backstage pictures are accompanied by some pretty funny comments at the hand of Mr. Akerfeldt. The book's foreword comes from the band's long time tour & production manager, Mr. Steven Page.
"We're very excited for 'The Perpetual Journey'. A title that's a direct translation of the Marie Fredriksson track we covered some years ago. I've gone through the photos and they're awesome. Genuine backstage images of us mucking about. Therés Björk did a splendid job of keeping in the shadows. We barely knew she was there half of the time. It genuinely depicts the bands off and on-stage habits in a very down-to-earth and natural manner. I couldn't have been happier about it. The book as a commercial product is one thing, but I would have kept these pictures anyways as personal memorabilia of our life's work. I sincerely hope you will like it!"
Mikael Akerfeldt Stockholm, March 2016
Please note that this item will be shipped via a tracked service due to its weight and size.